Posted in: Uncategorized
-
Jul 10, 2011
Comments Off

on Who is All Star Equine, LLC?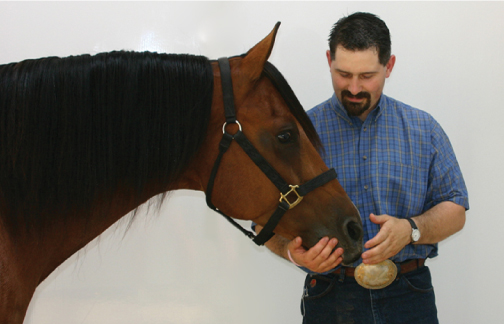 Mark DePaolo, DVM practiced traditional veterinary medicine, then chose to advance his education to specialize in complimentary therapies focusing on chiropractic, acupuncture and nutrition. Dr. DePaolo recognized the need to combine both Western and Eastern approaches to medicine in order to create his own holistic practice, All Star Equine.
Experience, innovation, and an alternative view toward equine performance have enabled Dr. DePaolo to become a leader in preventative and therapeutic veterinary medicine. All Star Equine strives to build long term relationships with clients based on integrity, willingness to help each client understand their horse's specific concerns, and using a "common sense" approach to equine health care.
Dr. DePaolo's veterinary chiropractic treatments are more than "fixing" a sore back. The entire spine and muscle structure, as well as the extremities (shoulders, hips and legs) are addressed. His comprehensive method also includes acupuncture. These treatments most commonly relieve trigger points, muscle soreness and hormone imbalances.
Performance horses present complex veterinary challenges due to their strenuous training programs and travel schedule. In addition to chiropractic and acupuncture, Dr. DePaolo evaluates each horse for other concerns that may affect performance such as ulcers, joint pain and anxiety. A detailed nutrition program will be recommended to help alleviate the problems associated with these health issues.
All Star Equine, Inc. is an ambulatory practice covering the horse country between Dallas/Fort Worth and Oklahoma City. All Star Equine, Inc. does not offer routine procedures (vaccinations, deworming, dentals, etc.), surgical facilities, or any after hours emergency care. Please visit our contact page for a list of National caliber shows that Dr. DePaolo attends. To book an appointment, call (940) 268-6460.